Wicker Park: Story about a love triangle, a pretty in love girl watched her love fall for her best friend, so she is trying to keep them apart. It is an intense love story, and the movie gives you clues that at the end you figure everything out. Loved it.
Malena: Monica Bellucci is perfection. wow.
All men are in love with Malena and women are jealous of her.
A story of her life and how a 13 year old boy falls for her and he follows her around, and is the only one in town that respects her and loves her truly, but she will never know. An Italian movie.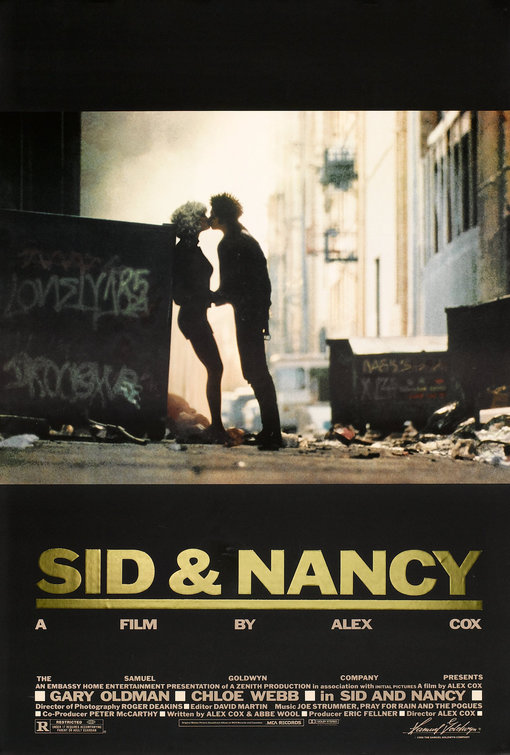 Sid & Nancy: The story of Sid Vicious, Sex Pistols bass player and Nancy where they fall in love and the life they live killed each other. Sid stabs Nancy and Sid dies of Heroin overdose few months later.
I wanted to watch the movie because I know I've heard in places referring to Sid & Nancy's love story and I didn't know their story and yesterday, browsing on Netflix, I saw it and I had to watch..
P.S: Nancy was so annoying.. yelling all the time.. that's what I saw in the movie.. haha I would have stabbed her too... lol
EXTRA ..
P.S 2: PLEASE PLEASE PLEASE don't watch this movie
Yesterday I was watching Netflix while I was sewing - I don't know HOW i managed to watch this film entirely.. I think was because I wanted to know what the ending was gonna be.. and it was NOT worth watching. Argh. so mad , I wasted 2 hours of my life. I'm just warning you- for your own good. :)